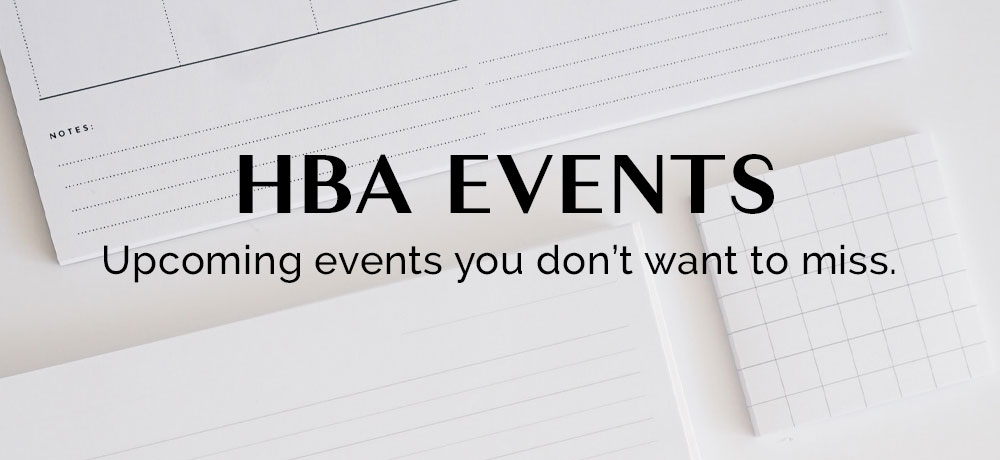 PWB Spring Social Event and Cornhole Tournament
PWB Spring Social Event
DATE: May 18th, 2023
TIME: 5:30 - 7:30PM
LOCATION: Liquid Stone Concrete Designs, Warminster, PA
Tickets
: $50.00 per person (After 5/8 - $60)
(Includes appetizers & two drink tickets)
The HBA's Professional Women in Building will host a competitive networking opportunity by including a cornhole tournament during our Spring social event Thursday, May 18th, 2023!
As the weather begins to warm up and the sun is shining, there really isn't a better time to get out and socialize with other HBA members!
Our member, Liquid Stone Concrete Designs, has generously offered their location for us to host, and we can't wait to see their space!
​
Sponsorship opportunities:
Gold Sponsor:
$1000.00
Includes benefits listed in Silver and Bronze levels plus the following:

Complimentary Event Tickets (Includes 3 tickets)

Company representative for announcements

Company Logo placement and hyperlinked on event promo in HBA Monthly Newsletter (more exposure the earlier you commit)
Silver Sponsor:
$500.00
Includes benefits listed in the Bronze level plus the following:

Complimentary Event Tickets (Includes 2 tickets)

Attendance List

Logo prominently placed on landing page and hyperlinked to company site

1 Post Event Thank You Recap with company logo & company tagged if social page available (Facebook, Twitter, Instagram Story)

Company Logo placement on event promo in HBA Event E-blast (2x's per month) (more exposure the earlier you commit)
Bronze Sponsor
: $250.00
Complimentary Event Tickets (Includes 1 ticket)

Company Acknowledgement in welcome speech

Company name listed and hyperlinked to company site.

1 Group Post on Facebook, Twitter, LinkedIn, Instagram Story (logo only)

1 Post Event Thank You Recap with company name listed & company tagged if social page available (Facebook, Twitter, Instagram Story)

Company mention on event registrant reminder email

Company logo on event signage

Company name/ logo displayed on table signage (when applicable)
Date and Time
Thursday May 18, 2023
5:30 PM - 7:30 PM EDT
Location
Liquid Stone Designs

Fees/Admission
Tickets: $50.00 per person
Sponsorships:
Gold - $1000 - (includes three tickets)
Silver - $500 - (includes two tickets)
Bronze - $250 (includes one ticket)