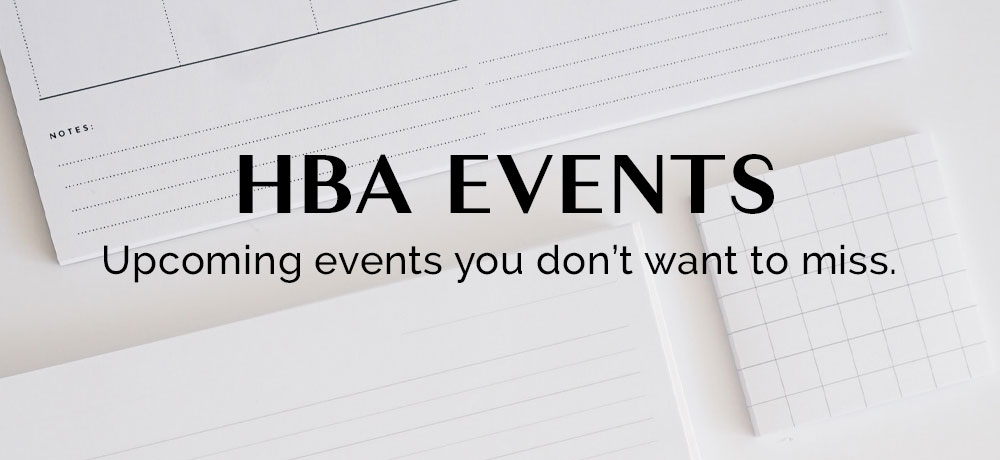 Associates Appreciation Month | Networking Happy Hour / Food Drive
It's time to celebrate Associate Member Appreciation month!
Networking Happy Hour (General Membership)/Food Drive
DATE: Thursday, September 15th, 2023
TIME: 5:30pm - 7:30pm

September is Associate Appreciation Month! Let's get together to celebrate and recognize these members for their contributions to the association at local, state and national levels. It's just one way to provide much-deserved visibility to our invaluable Associate Members.

Community outreach and service is part of our mission. This event will support the Bucks County Housing Group's Food Bank. We ask that you please bring items from the list below to further these efforts.
Here is a list of suggested food items to donate:
Giant Food Store gift cards (or other food stores)
Grains: Pasta, rice, or quinoa. Oatmeal or breakfast cereals (whole grain or low sugar).
Dairy: Shelf stable milk, non-fat dried powder milk, or dry-grated parmesan cheese.
Prepared Meals: Pasta sauces, hearty soups, stews, canned pasta, baked beans, or Mac & Cheese.
Fruits: Canned fruit in its own juice or 100% fruit juice.
Vegetables: Canned not fresh
Baking Goods: Cake mix, flour, or sugar.
Other Items: Olive oil, canola oil, broths, lemon juice, or vinegar. Spices such as pepper, cinnamon, oregano, parsley, or chili powder. Healthy snacks, like nuts or crackers. Condiments such as ketchup, mayo, or salad dressing.